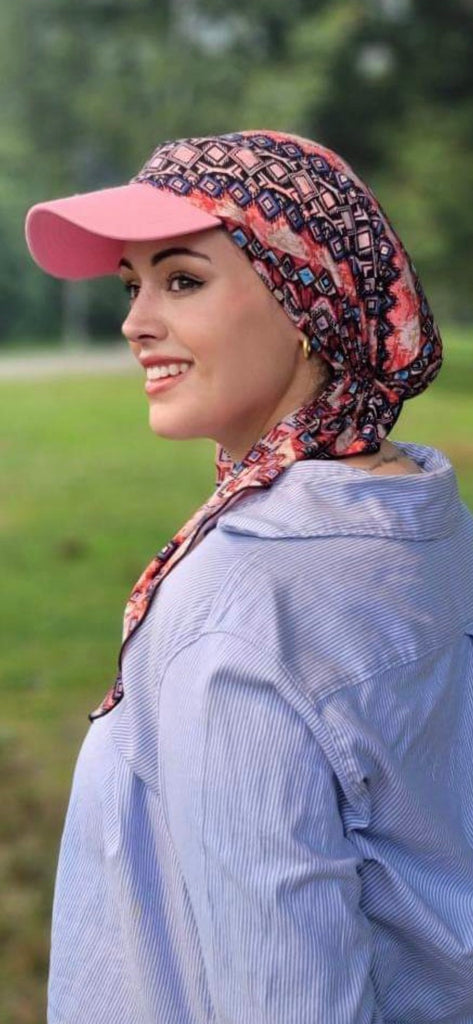 Uptown Girl Headwear head scarves for cancer patients are a crucial accessory that can help one feel more comfortable and confident during the chemotherapy process. Chemotherapy can cause hair loss, which can be a challenging experience for anyone. However, head scarves can help one cover one's head and protect one's scalp from the sun and cold temperatures. Cancer head scarves come in various styles and designs, including chemo headscarves, head wraps, and turbans. They are available in a range of materials, such as cotton, silk, and bamboo, that are soft and gentle on the scalp. Chemotherapy headwear also comes in...
---
• essential headgear • essential headwear • for Malibu beach • for Miami beach • gift for mom • girlfriend gift • hair Covering • head scarf • Jewish tichel • made in usa • modern hijab • Mother's Day gift • summer hijab • sunvisor • valentines Day Gift
Valentine's Day gifts. Mother's Day gifts that mom will adore. Sun visor - head scarf in one. Statement accessories.