News — chemo caps for women and men
• beach hat with brim • chemo caps for women and men • chemo scarves • cover your hair headcoverings • Dearborn Michigan headgear • essential headgear • essential headwear • for Malibu beach • for Miami beach • hair Covering • hat scarf for church for Christian woman • head scarf • Jewish tichel • made in usa • modern hijab • modern sun hijab scarf for Muslim women • summer hijab • sun visor hat • sunvisor • tichel mitpachat for frum Jewish woman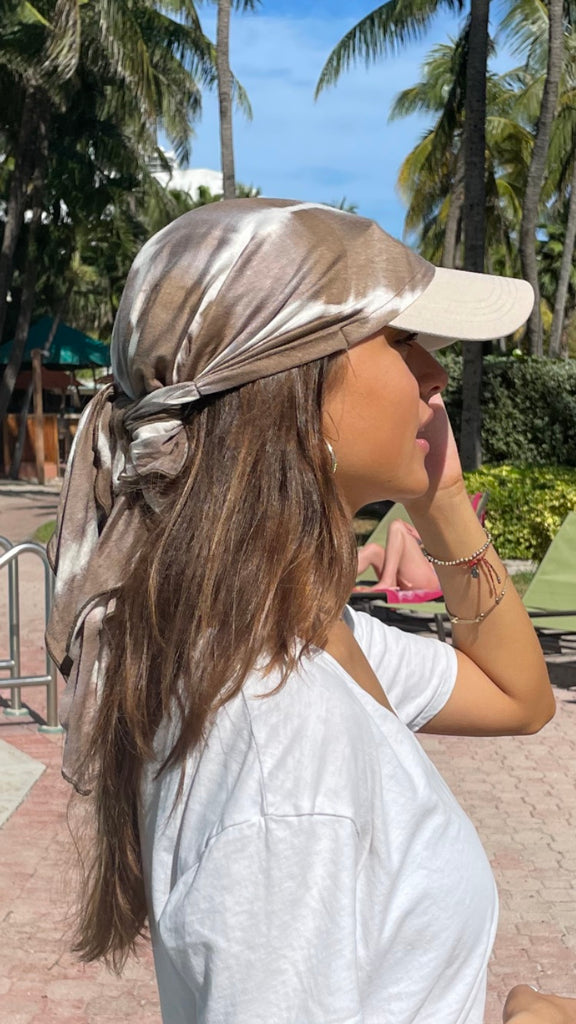 In the world of fashion, accessories not only enhance one's style but also serve a practical purpose. When it comes to protecting oneself from the sun's harmful rays, Uptown Girl Headwear introduces a game-changer: the sun visor scarf for women. This versatile accessory seamlessly combines fashion and functionality, providing a stylish solution to help shield your face and neck from the scorching sun. In this blog post, we'll delve into the importance of the sun visor scarf and why every fashion-forward woman should consider adding it to her collection. 1.  Sun Protection Sun protection is of utmost importance, particularly when...
---
• chemo caps for women and men • chemo scarves • essential headgear • essential headwear • hair Covering • head coverings for women • head scarf • Jewish tichel • summer hijab • sunvisor
How to make covering your hair as easy as possible. Uptown Girl Headwear, Made in USA
---
• chemo caps for women and men • chemo scarves
Chemo caps for women and men make unique Valentine's Day gifts.